Innovative, anointed, and loving – these are a few words that have been used to describe the pastor and founder of New Creation in Christ Baptist Church. Keenann Knox began preaching in April of 1997 and was ordained in July of 1998, launching this dynamic new ministry into the next millennium. Commencing with 22 people in the basement of a Clinton Township home and growing to a 500+ membership. God gave Pastor Knox the confirmation in June 2010 to change the church's name to Impact Church. He has broken every rule of church growth and even written some new ones of his own.
Pastor Knox believes and teaches that the church needs to be the focal point of the community. He demonstrates this strong affinity for community relations via the education arena. Under his direction, Impact Church has adopted Ron Brown Academy, Hamilton Elementary, and Hutchinson Elementary, Catherine C. Blackwell Institute, Beckham Academy, and Jared W. Finney High School. Pastor Knox holds a position on the Board of Directors of Operation Get Down and Alkebu-lan Village, as well as, the Spiritual Leadership Council for St. John Hospital. He also sits on the advisory board for St. John Health Services Abstinence Coalition, as well as, the Detroit Dental Health Plan where their focus is making sure our disadvantaged families get the dental health they need in this day and time. As you can see Pastor Knox's passion is not only for the church but for the community.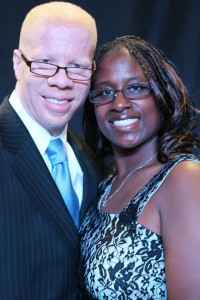 Not only a Pastor and spiritual leader in his community, but also a full time Family Man. Pastor Knox has built the ministry on the backbone of Family Values. He is a devoted husband to First Lady Danielle Knox and a father to their two beautiful sons Keenann and Joshua, as well as their adorable daughter, Kendall Danielle.
Being a man of vision and faith, Pastor Knox believes that there is nothing too hard for an ever-present, all-hearing and all-knowing God. With a passion for lost people, he is currently working on a vision that will not only win souls but will take those souls and turn them into the devil's biggest nightmare. Finally with an authority and confidence that rivals a four-star general; Pastor Keenann Knox is ready to lead the people of God to a realm of God's Glory that few believers have ever seen before.